Talk Like A Pirate Week is winding down at PDW, which has been a lot of fun. If you've missed it, you've missed a speed scrap, a treasure hunt, and lots of funny convos.
The Booty Bags (grab bags) went on sale, and will only be available through Tuesday night. On Wednesday, they will be opened and priced separately. I've seen what's in a few of them, and believe me, you're getting a deal! A few people have been curious, so here's a little peek as to what's in mine.
Brand new kit - Little Miss Superstar (and my partner in crime, I mean design Dani of Dani's Delusions will release a glitter pack to match it!)
Brand new mini kit Old Drama
And TWO pirate related word art packs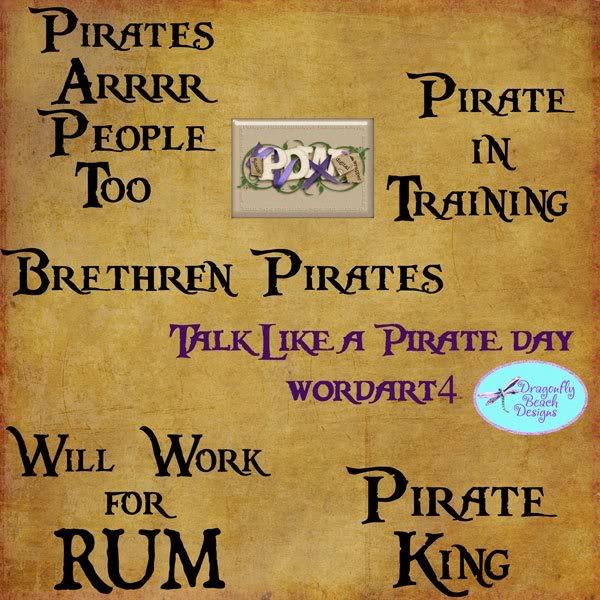 Where are packs 1 & 2, you ask? They were given out as prizes in the treasure hunt at PDW. But if you missed them, don't worry, they'll turn up again.
In the meantime, I have one more pack, which you can get here as a freebie.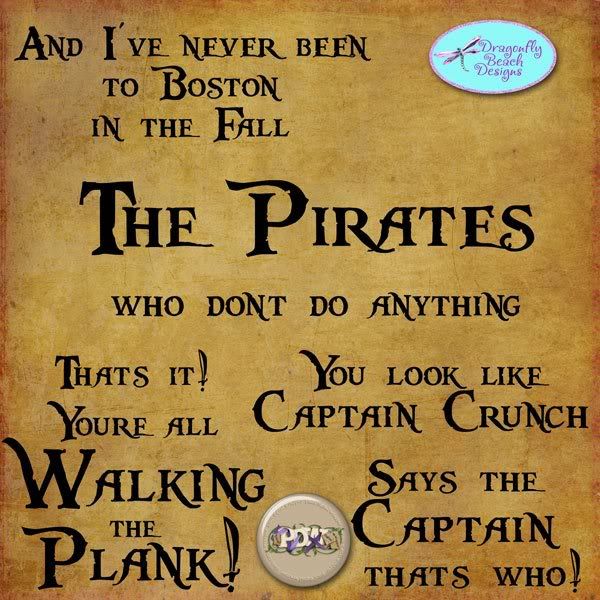 And as I promised, a link to another freebie. Marla, CT member extrordinaire, has a QP for you made with Little Miss Superstar, available in my booty bag. Grab the loot while you can, because when it gets split up, this kit alone will be the price of the whole bag!
Here is the QP
and you can snag it on her blog here:
http://mscrafts8.blogspot.com/
Until next time, have a blessed one!