Before I get around to explaining today's title, run! Hurry! The Faith Sisters Blog Train is almost over! If you haven't snagged those minis, you'd better get them tonight because tomorrow they go to the store!
Next up, shameless personal plugging. LOL I have two new paper packs, a set of photo masks, and a CU overlay set new in the store the week. The overlays are designed with different amounts of grunge and dingyness so you can adjust the destruction factor on your papers. You can even layer two or more for different effects. Check them all out here: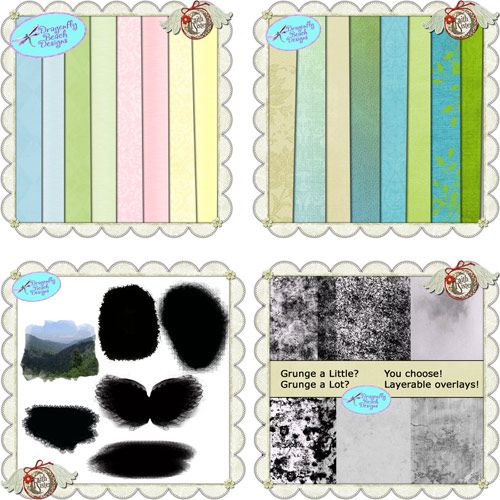 And I need to do a little PDW plugging. You have to see this week's new releases. They're all awesome. Here's a sample of what I've done with some of their work:
New Beginnings kit by Kris Myers (wordart by TLC Designs)
Stormy Weather by Julie.Itis
Sassy Pants by Southern Creek Designs
Now, as I was saying, or at least I think I was, I am the Attention Deficit Designer. I have a folder full of odds and ends that either I made something and then never came up with anything to go with it, or changed the direction I was going with the kit, or hit creative block and never got back to it. Tonight's freebie comes from a cowboy kit I was working on and never could come up with the elements I wanted to finish it. So here are 4 word arts, and maybe this will jumpstart my creativity so you can have a kit to go with them soon.
Check back soon, as I really need to clean out my odds and ends folder, and who knows what I might give away. Until next time, be blessed!